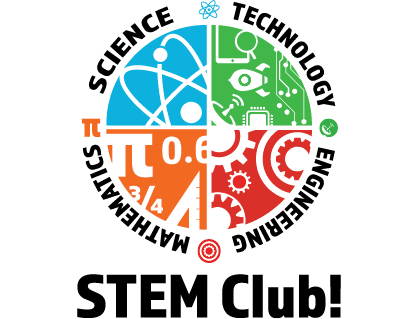 What is STEM Club?
STEM stands for Science, Technology, Engineering and Math.
At STEM Club, your child(ren) will discover, explore and build in a low pressure atmosphere. This "hands on" learning approach engages children of different personalities and learning styles in a group setting. Your child(ren) will have access to a library of more than 30 different pieces of STEM equipment like LEGO motors, Ozobots, Snap Circuits and Magnetic Blocks, there will surely be something that excites them!
STEM is also often considered a field where God has no place. How can we show that not only God is love, but He is also God of truth and wonder? In our STEM Storytime, we highlight a past or current Christian inventor or innovator in the STEM fields and how their faith affected the way they thought and saw the world. How did George Washington Carver's faith help him discover 300 uses for peanuts and save many farms through his inventions? How did Katherine Johnson become a brilliant mathematician and work on the Apollo 13 project with NASA? These questions and more are answered and help children connect their faith to the real world.
STEM Badges
Each child has a Tech Tree in their Big Idea Book where they can accomplish different objectives and unlock new abilities! As the children work on their own Tech Tree they pool Power Cells that will power Doppler (the club robot) and unlock new STEM Equipment.
---
Program Details
Date: Wednesdays, starting September 28, 2022 - June 14, 2023
Time: 6:30 - 8:30 pm
Location: Fellowship Hall
Cost: $55 per child
IMPORTANT NOTE FOR PARENTS: To maintain a safe environment, parents will be required to take turns volunteering during the club to help supervise the children.
STEM CLUB SCHEDULE
6:30 pm Meal with the family
7:00 pm Welcome, Club Rules, STEM Story
7:10 pm STEM Time
8:00 pm Bible Lesson
8:15 pm Songs & Memory Verse
8:30 pm Closing/Announcements
---
Registration