TAKE NOTES
SUNDAY, June 26, 2022
"Creating Space for our Neighbours" by Daniel Mills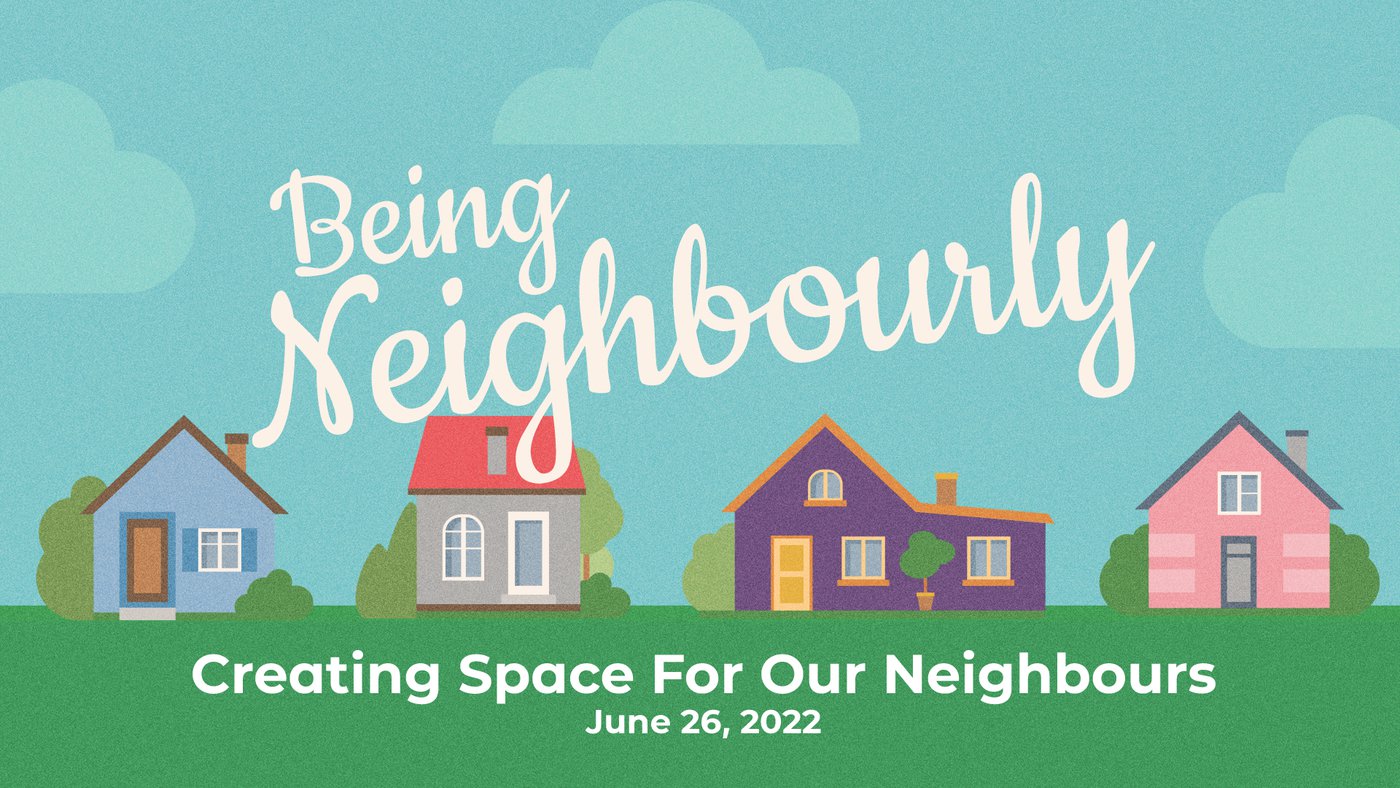 ---
1. Pause to Create Space for Others
the woman with the issue of blood
Luke 8:44-45 – Coming up behind Jesus, she touched the fringe of his robe. Immediately, the bleeding stopped. "Who touched me?" Jesus asked. Everyone denied it, and Peter said, "Master, this whole crowd is pressing up against you."
Healing the widow's son
Luke 7:13 – When the Lord saw her, his heart overflowed with compassion.
Mary at Jesus' feet
Luke 10:39 – Her sister, Mary, sat at the Lord's feet, listening to what he taught.
2. Risk to Create Space for Others
Woman with the Alabaster Box
Luke 7:36 – When a certain immoral woman from that city heard he was eating there, she brought a beautiful alabaster jar filled with expensive perfume.
Luke 7:44-46 – Look at this woman kneeling here. When I entered your home, you didn't offer me water to wash the dust from my feet, but she has washed them with her tears and wiped them with her hair. You didn't greet me with a kiss, but from the time I first came in, she has not stopped kissing my feet. You neglected the courtesy of olive oil to anoint my head, but she has anointed my feet with rare perfume.
Woman about to be stoned
John 8:10-11 – Then Jesus stood up again and said to the woman, "Where are your accusers? Didn't even one of them condemn you?" "No, Lord," she said. And Jesus said, "Neither do I. Go and sin no more."
3. Generously Create Space for Others
Jesus Feeds the Five Thousand
Matthew 14:14-15 – That evening the disciples came to him and said, "This is a remote place, and it's already getting late. Send the crowds away so they can go to the villages and buy food for themselves." But Jesus said, "That isn't necessary—you feed them."
Jesus died for us!
John 3:16 – For God so loved the world that he gave his one and only Son, that whoever believes in him shall not perish but have eternal life.
John 14:2-3 – There is more than enough room in my Father's home. If this were not so, would I have told you that I am going to prepare a place for you? When everything is ready, I will come and get you, so that you will always be with me where I am.