SUNDAY, JUNE 28, 2020
"The Scourge of Racism" sermon by Pastor Kevin Rutledge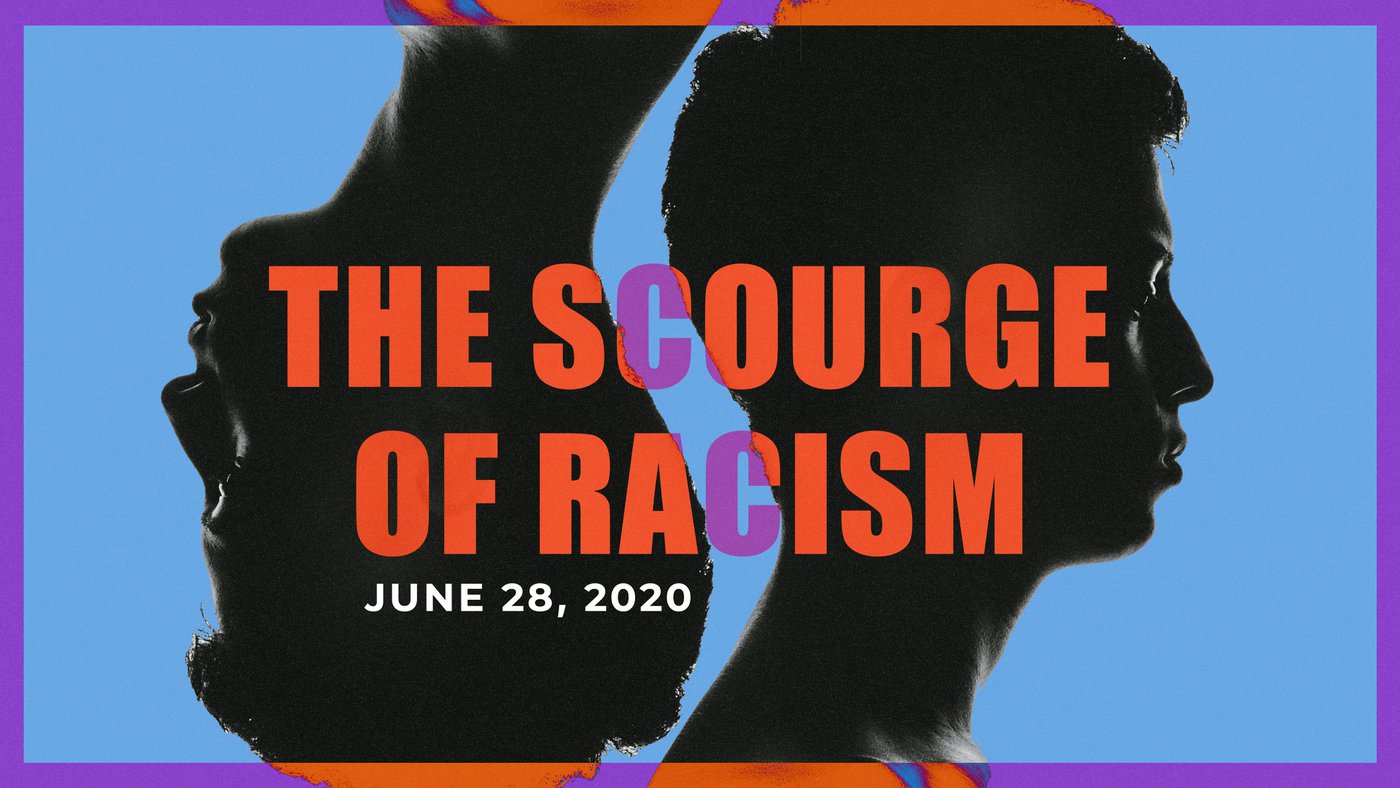 ---
GOD CREATED ALL HUMANITY EQUAL AND INVESTED IN THEM INESTIMABLE VALUE AND DIGNITY
HUMANITY WAS CREATED IN THE IMAGE AND LIKENESS OF GOD
Genesis 1:26-28 - Then God said, "Let us make man in our image, in our likeness, and let them rule over the fish of the sea and the birds of the air, over the livestock, over all the earth, and over all the creatures that move along the ground." So God created man in his own image, in the image of God he created him; male and female he created them. God blessed them and said to them, "Be fruitful and increase in number; fill the earth and subdue it. Rule over the fish of the sea and the birds of the air and over every living creature that moves on the ground."
Genesis 9:6 - Whoever sheds the blood of man, by man shall his blood be shed; for in the image of God has God made man.
Exodus 4:11 - The LORD said to him, "Who gave man his mouth? Who makes him deaf or mute? Who gives him sight or makes him blind? Is it not I, the LORD?
GOD HAS A COMPASSIONATE HEART FOR STRANGERS AND ALIENS
Deuteronomy 10:17-19 - For the LORD your God is God of gods and Lord of lords, the great God, mighty and awesome, who shows no partiality and accepts no bribes. He defends the cause of the fatherless and the widow, and loves the alien, giving him food and clothing. And you are to love those who are aliens, for you yourselves were aliens in Egypt.
Leviticus 19:34 - The alien living with you must be treated as one of your native-born. Love him as yourself, for you were aliens in Egypt. I am the LORD your God.
Matthew 22:37-39 - Jesus replied: "'Love the Lord your God with all your heart and with all your soul and with all your mind.' This is the first and greatest commandment. And the second is like it: 'Love your neighbor as yourself.'
Galatians 5:14 - The entire law is summed up in a single command: "Love your neighbor as yourself."
Revelation 5:9-10 - And they sang a new song: "You are worthy to take the scroll and to open its seals, because you were slain, and with your blood you purchased men for God from every tribe and language and people and nation. You have made them to be a kingdom and priests to serve our God, and they will reign on the earth."