A Global Outreach Focus
We are a multicultural church, so let's gather to celebrate the unity we have as a body of Christ by sharing a meal from your nation. It's a HUGE POTLUCK and we'd love to have you there to eat with us. The great commission is to "go and make disciples of all nations" so why not start by developing a Taste of the Nations?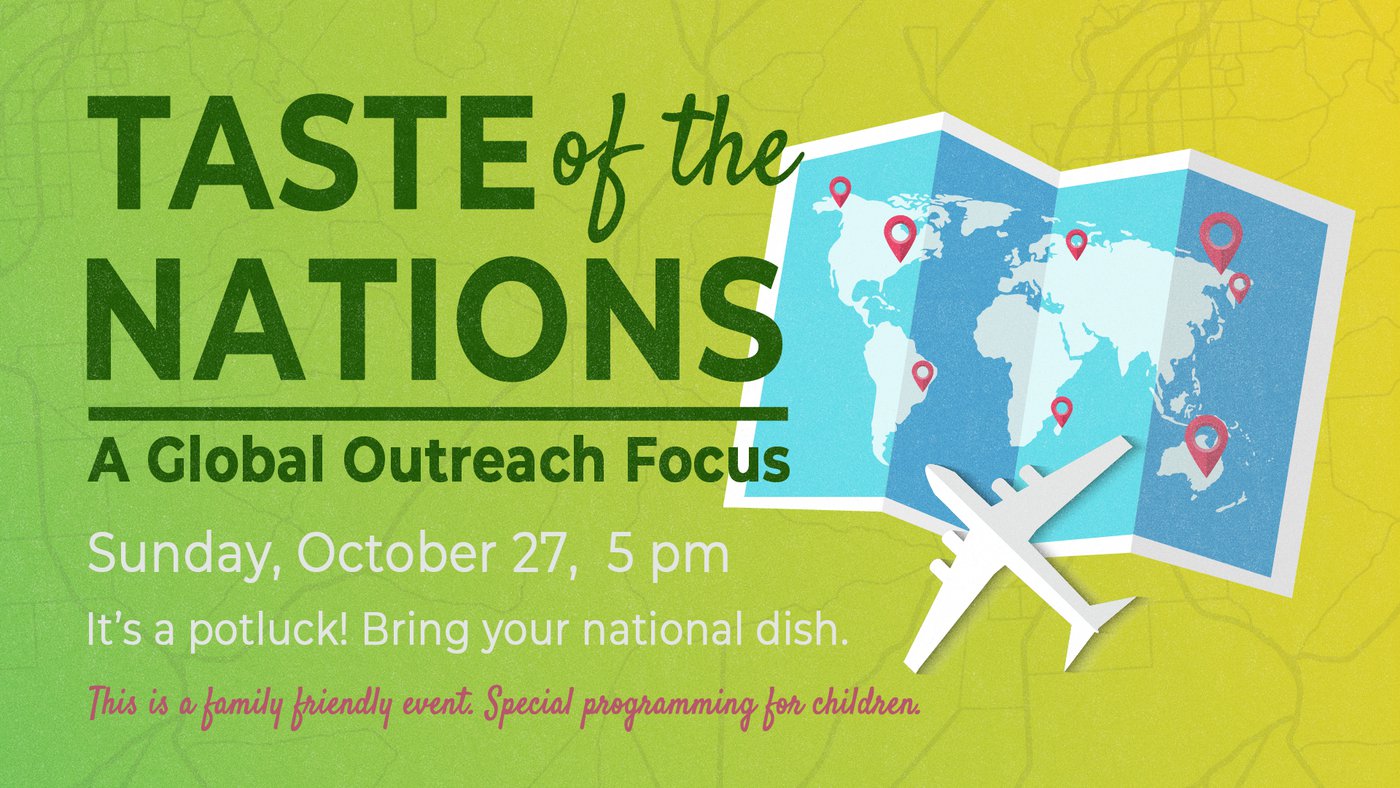 When and where?
Sunday, October 27 at 5 pm
Location: Fellowship Hall
The Potluck
Everyone is to bring a dish that will feed 6-8 people. We're excited to try different types of food that celebrates your culture. If you don't know what to bring, that's ok! Just bring a family favourite (or purchase food from somewhere).
Come early at 4:45 pm so that we can get all the food set up, and we'll gather in the Fellowship Hall to bless our meal.
At 5:00 pm, we will pray for our meal together before we dig in and eat our fill!
The program
At 6:15 pm, Rob Magwood from Send International has prepared a talk about missions.
Children in Grades 1-6 will be enjoying a special children's program by John Cook. Stay tuned for details!
---
Sign up below: