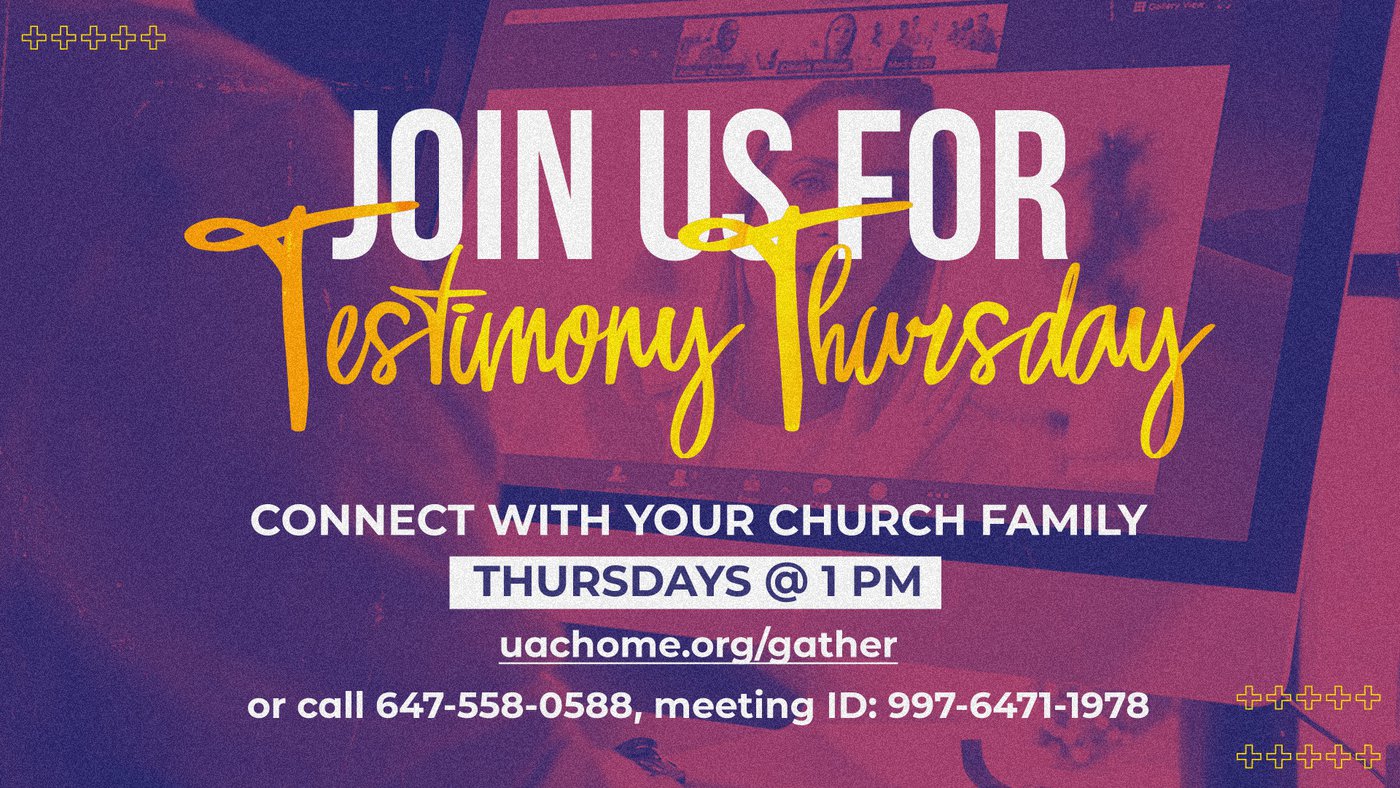 Feeling disconnected?
Call in and check in with your UAC family! Talk about what you have been doing, reflect on God's goodness in your life, encourage and support each other in these tough times. We could all use a change of pace in our daily monotony, why not join this call?
Thursdays @ 1 pm
We will be connecting via Zoom. You can join the call with one of the options below:
Use your phone and call: 647-588-0588, then input the meeting ID: 997-6471-1978
Join the video conference call. Click the button below:
HOPE TO HEAR FROM YOU!