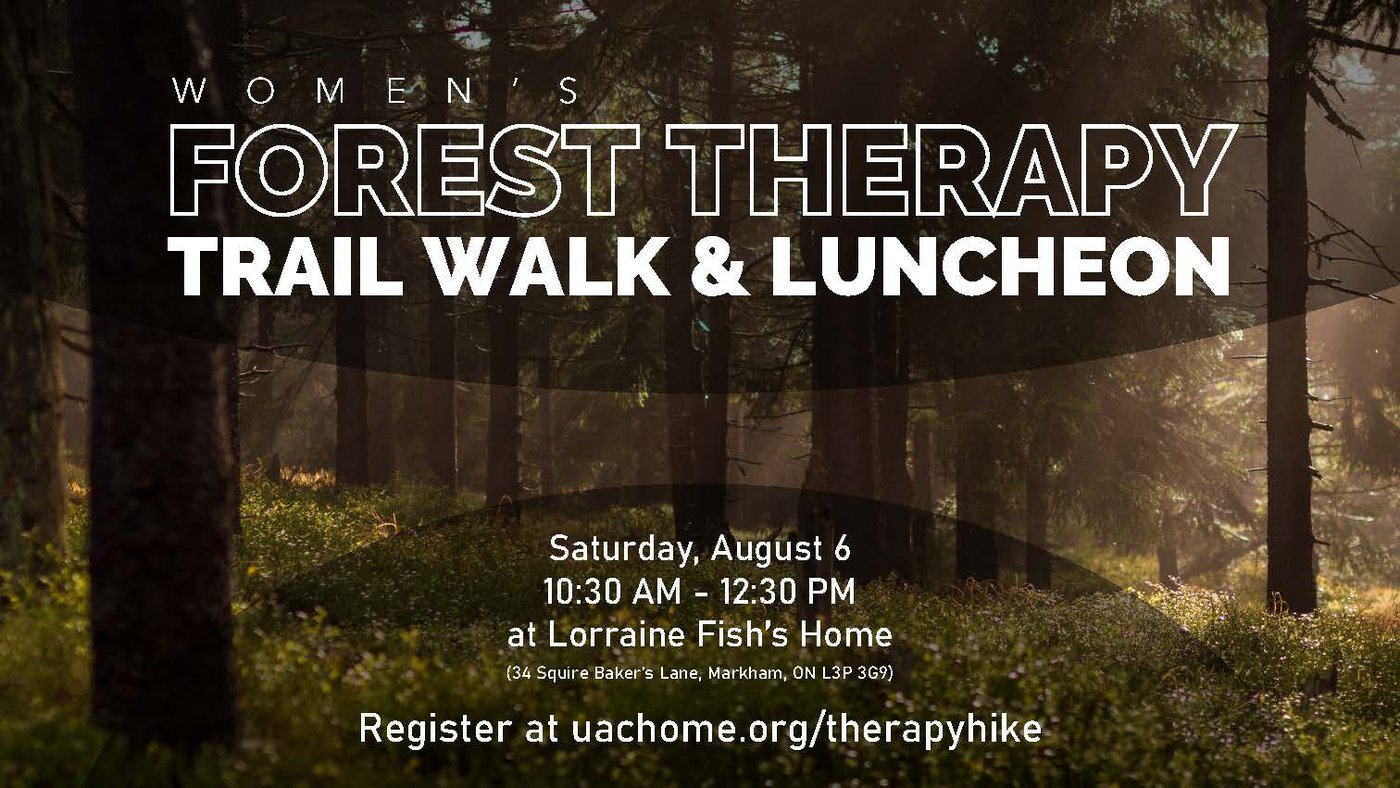 He makes me lie down in green pastures, he leads me beside quiet waters... Psalm 23:2
Ladies, walking along a quiet stream can be a refreshing retreat from our busyness and our burdens. The Forest Therapy Trail lies behind Lorraine Fish's home along the Rouge River. Join us as we reset our minds and learn to be quiet in the presence of God.
Date: Satuday, August 6, 2022
Time: 10:30 am - 12:30 pm
Location: Lorraine Fish's Home (34 Squire Bakers Lane, Markham, ON L3P 3G9)
SIGN UP BELOW:
Let us know you're coming so that we can be sure to walk together!
Can't wait to see you there!