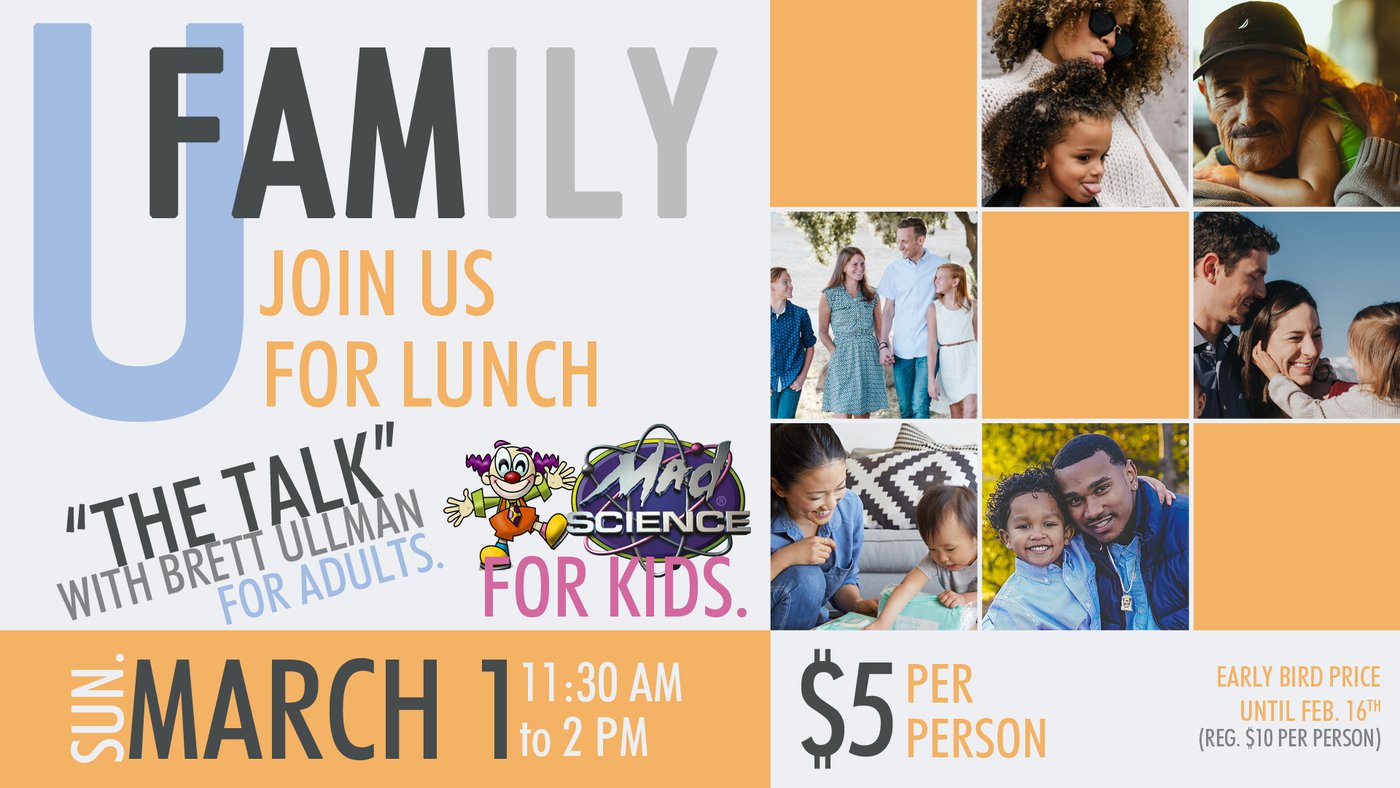 If you are a parent, an aunt, an uncle, a grandparent or even a single person who has influence over a child's life, then this event is for you! Let's gather together this year to see how we can support our families in this day and age. We'll eat lunch to start and then listen to a special presentation by Brett Ullman that will help parents and adults gain perspective on "The Sex Talk". For the children, we will have interactive Mad Science activities.
Date: Sunday, March 1st
Time: 11:30 am - 2 pm
Location: Fellowship Hall
Cost: $5 per person (incl. lunch)
Early bird price is available until Feb. 16th. Regular price tickets are $10 per person.
For the youth & adults (12 years & up):
Topic: The Sex Talk
Speaker: Brett Ullman
For the children (age 3.5 - 12):
Aaron the Clown
Mad Science Activities
For young children (19 months - age 3.5):
Childcare available in Room 3
For infants (up to 18 months):
Room 4 will be available for parental use.
---
Sign up & pay online:
Sign up & pay cash/cheque on Sunday at the Welcome Desk:
---