The Testimony of Shusma Adhikari
Women all over the world are being oppressed, however God is moving. Shusma Adhikari tells a moving tale of how He values and cares for women and is lifting women up out of oppression in Nepal.
God cares deeply for you, men and women alike, and you can be a part of freeing the oppressed. You don't need to wait until you are "in the right place" or "called"... God has already called you to be advocates of justice, so come be encouraged, inspired and learn to invest in one issue close to God's heart.
Date: Thursday, October 5, 2023
Time: 7 - 9 pm
Location: Fellowship Hall
Light refreshments will be served, and a Q & A will follow Shusma's testimonial.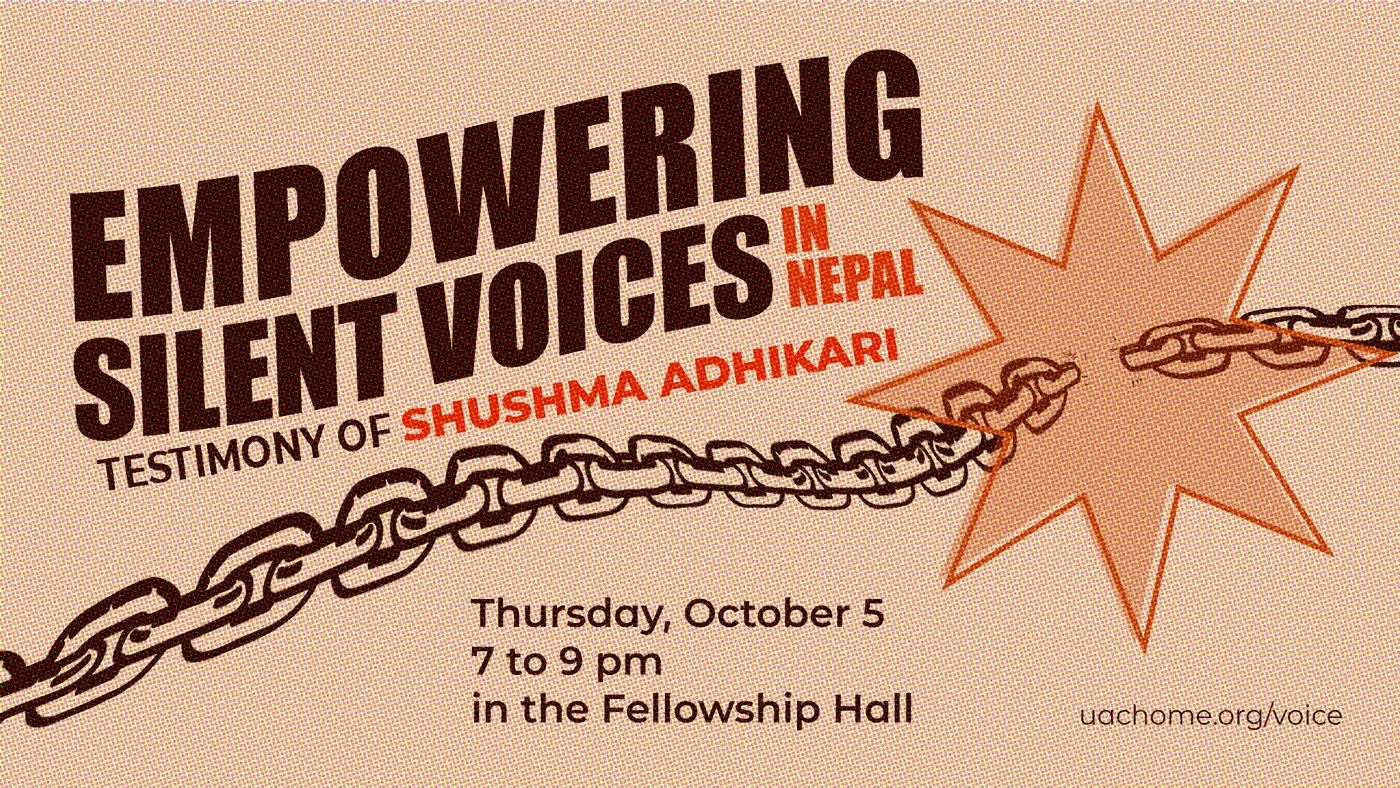 About Shusma
Shusma Adhikari was born, raised and lives with her family in Kathmandu, Nepal. She is a Christian in a Hindu nation and came to know the Lord at the young age of 8.
Shusma is an international speaker, planted Aanandit Church together with her husband in 2002, and is co-founder and executive director of Aanandit Charity Centre (ACC). ACC is a government registered charity working among underprivileged children since 2008 through its various projects in Nepal. Some of these projects include: day care, children's home, girl's hostel, school scholarships, micro business, tailoring training, 'Women of Worth' Bible studies.
Shusma is also a wife to Milan and mom to 3 beautiful daughters, Amishu (19), Nesia (11),Prajwalita (7).
Shusma comes to us with much to share about how the Lord is working to empower silent voices in Nepal!