Calling all young adults (ages 18 - 35ish) to drop on by as we study God's word together!
Dates: Feb. 21, Mar. 6, 20, Apr. 3, 17, May 1, 15, 29
Times: 7 - 9 pm
Location: Youth Room (grey building out back) at Unionville Alliance Church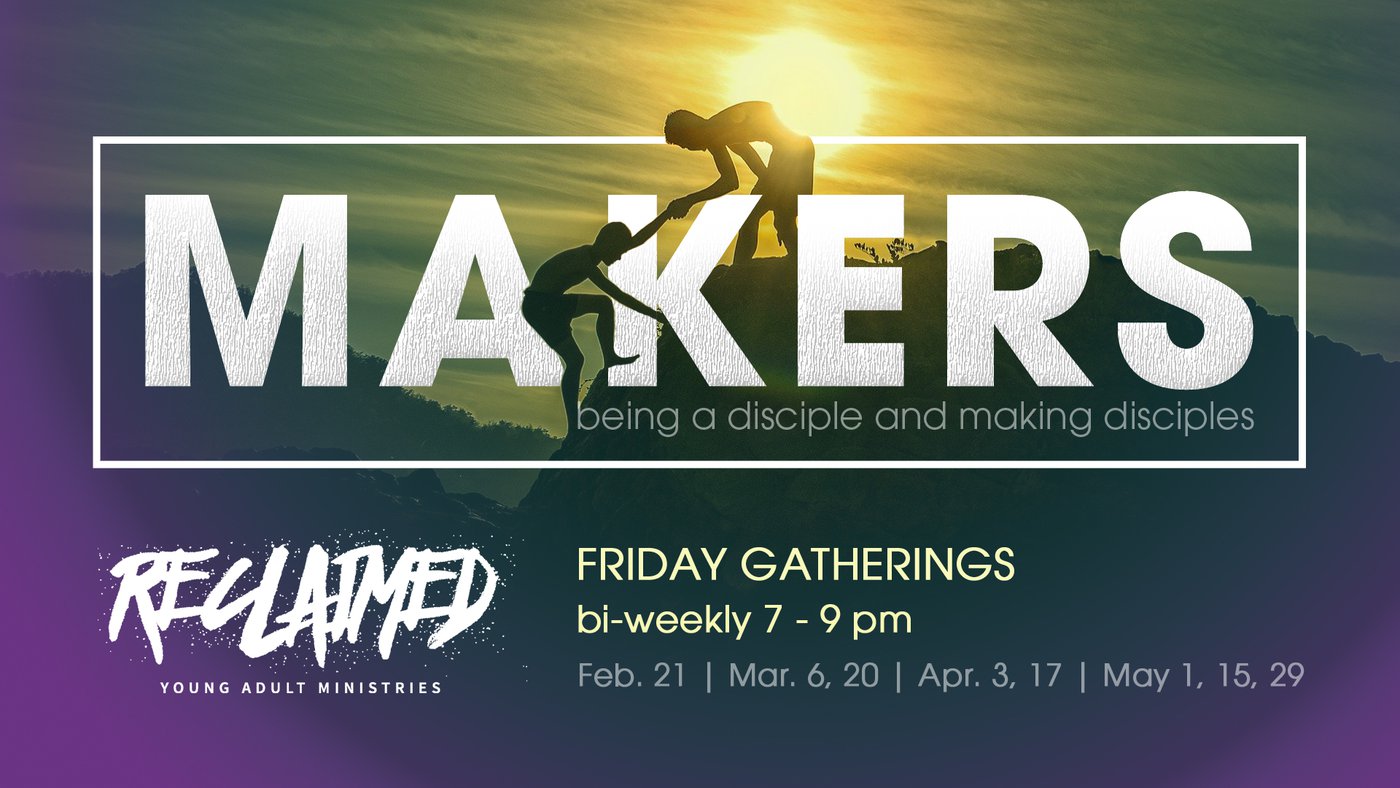 What are we studying?
Discipleship is at the very heart of the ministry of Jesus. It should be at the heart of the life of the Christian as well! This series, "Makers" by Patrick Annotti, is designed for those that are wanting to fulfill God's plan for their lives of being disciples of Jesus, and making disciples of Jesus.