Questions about purpose, eternity and love?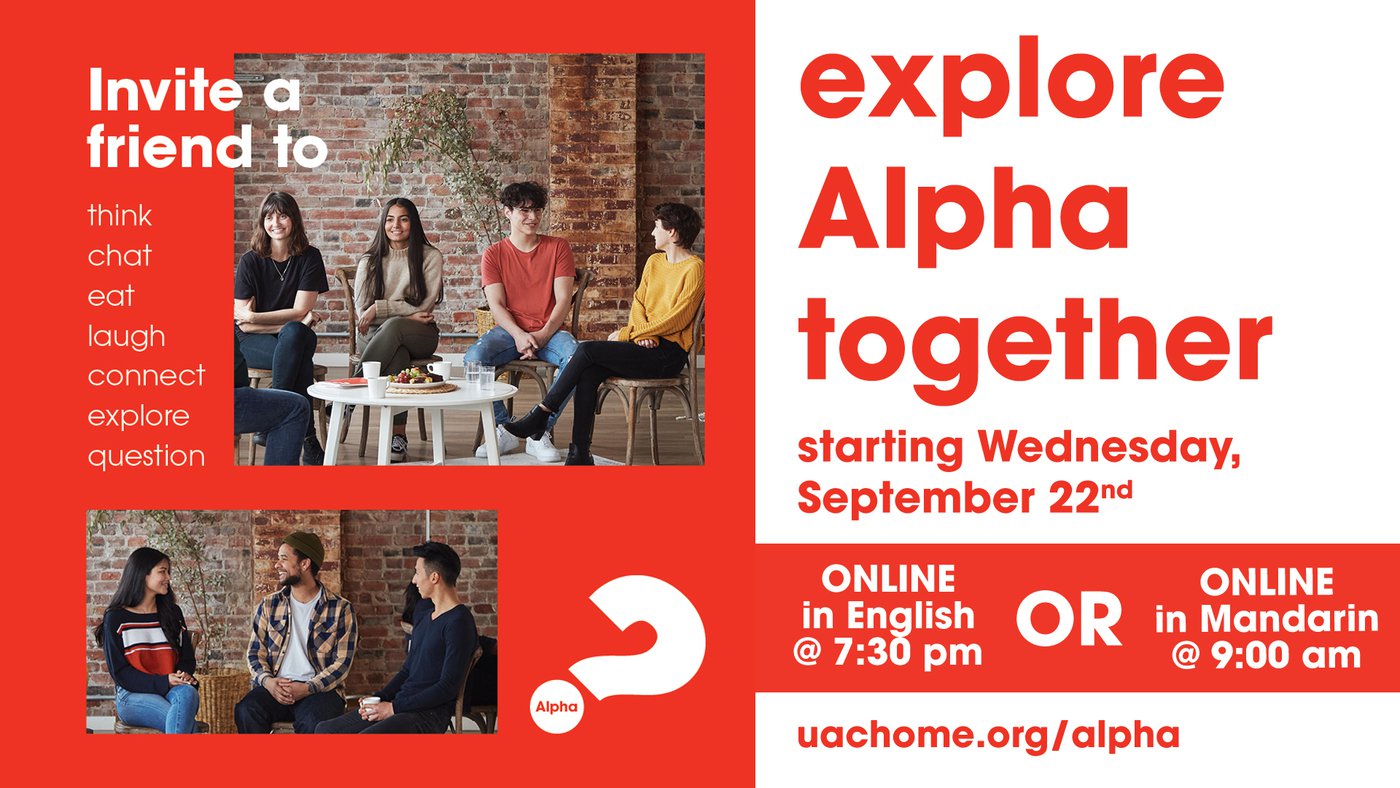 Alpha is a series of interactive sessions to explore those questions with a talk and open discussion.
This 10-week course is free and open to all. We will be meeting online via Zoom, so all we ask is that you let us know if you're coming to #tryalpha, and we'll provide you with instructions on how to connect to our meeting.
Our next Alpha course will run from September 22, 2021 - November 24, 2021.
ONLINE (English-speaking)
Date & Time: Wednesdays at 7:30 pm
Location: Zoom
ONLINE (Mandarin-speaking)
Date & Time: Wednesdays at 9:00 am
Location: Zoom
Interested? Sign up below:
Would you like to help run the course? Email us at alpha@uachome.org and we can get connected.