COVID-19 Program Update:
All events will be online for the duration of the lockdown. Please contact Will Peever, williamp@uachome.org to get connected!
---
"But you will receive power when the Holy Spirit has come upon you, and you will be my witnesses in Jerusalem and in all Judea and Samaria, and to the end of the earth." Acts 1:8
Plugged-In Youth is a group for ages 12-18. We meet every Wednesday night from 7-9pm for a time of worship and Bible Study as we delve deeper into our relationship with God and others. We also do Plugged-In events two Friday's a month, typically from 7-9pm.
Our goal is to be a group of students who are passionate about our personal relationship with God. Our desire is that our relationship with God would transform every other aspect of our lives as we seek to be more like Jesus Christ. We recognize that we receive power from the Holy Spirit to carry out God's calling on our lives (Acts 1:8) and we strive to introduce others to the freedom that is in the Gospel.
Wednesdays – Bible Study Wednesday nights are a time of worship and fellowship. We spend time hanging out, singing together and growing in gender specific small groups. We hope to facilitate an environment of learning where it is safe to share and ask question on topics that effect our lives each and every day.
Fridays – Events Fridays are geared to be easy to bring a friend to. We do all sorts of activities; anything from movie nights, to water games to gingerbread house build offs. Bring a friend and come on out as we enjoy living life together!
---
UPCOMING EVENTS:
Starting January 27, 2021
Alpha for Youth
Wednesdays, 7 pm
Honest conversations for uncertain times. Will you pause Netflix and join us on Alpha?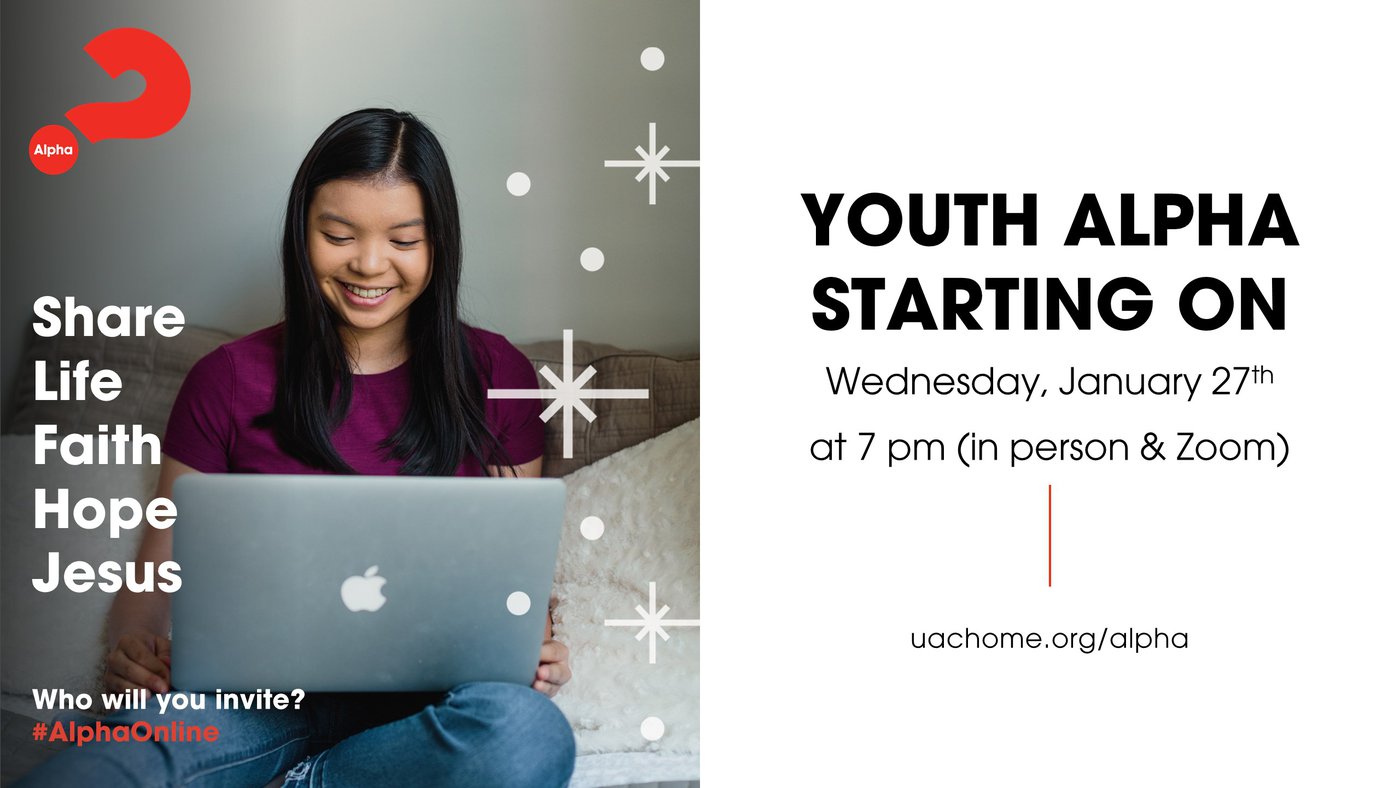 Friday, January 29, 2021
Among Us - Game Night
7 - 9 pm
It's a casual time for us youth to just connect and play the popular game Among Us.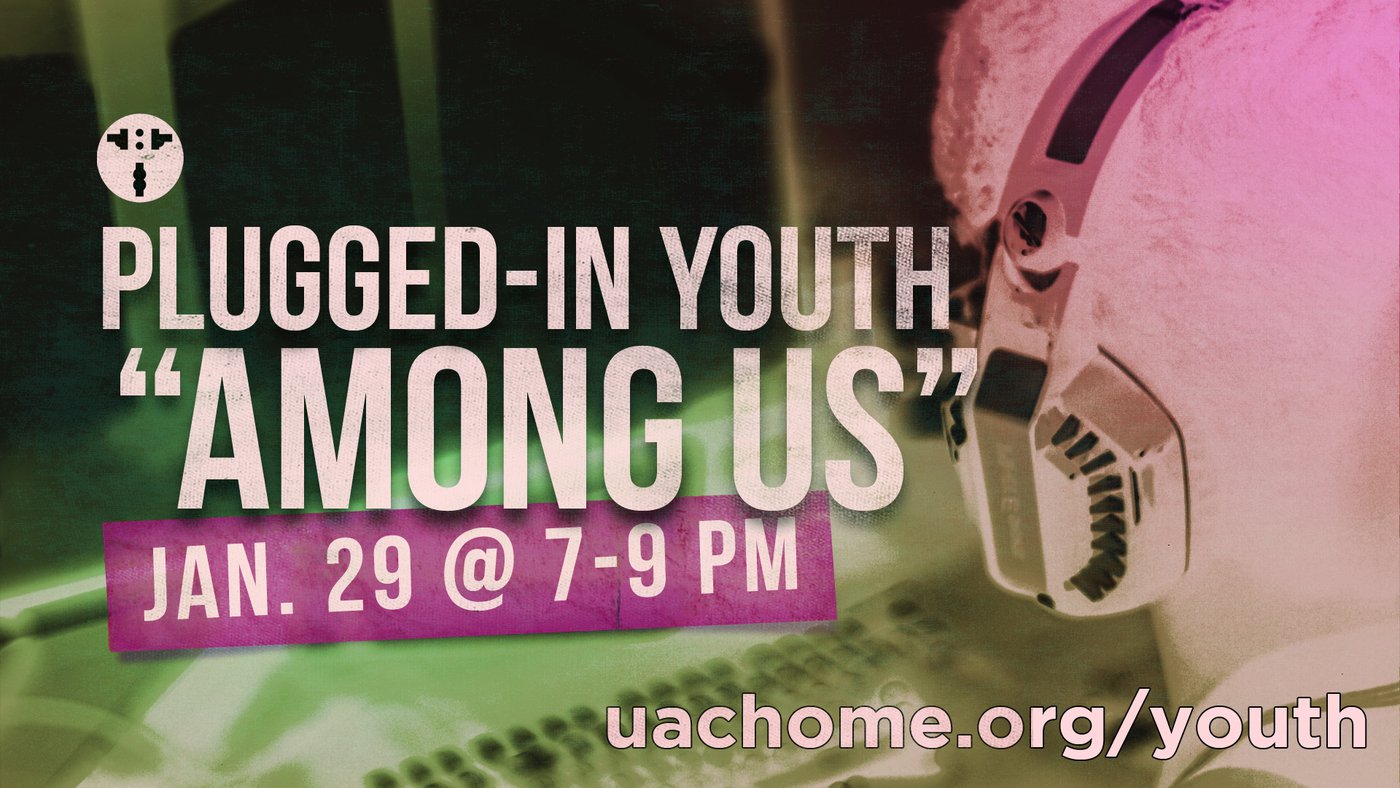 ---
Are you new to Plugged-In Youth?
Please fill out the registration forms and questionnaires below and give them to the Youth Director:
If you have any questions, please contact the Pastor of Family Ministries, Will Peever, at williamp@uachome.org.