Did you know you can watch the Sunday morning service anywhere?

We're on Facebook LIVE every Sunday at 10 am.
You don't even need a Facebook account!
2 - Close the pop-up window asking you to log in by clicking "Not Now".
Ignore this step if you have a Facebook account.
3 - Click on the "Videos" tab.
4 - Find the video titled "Live @ UAC...." with the date of the service you are looking for.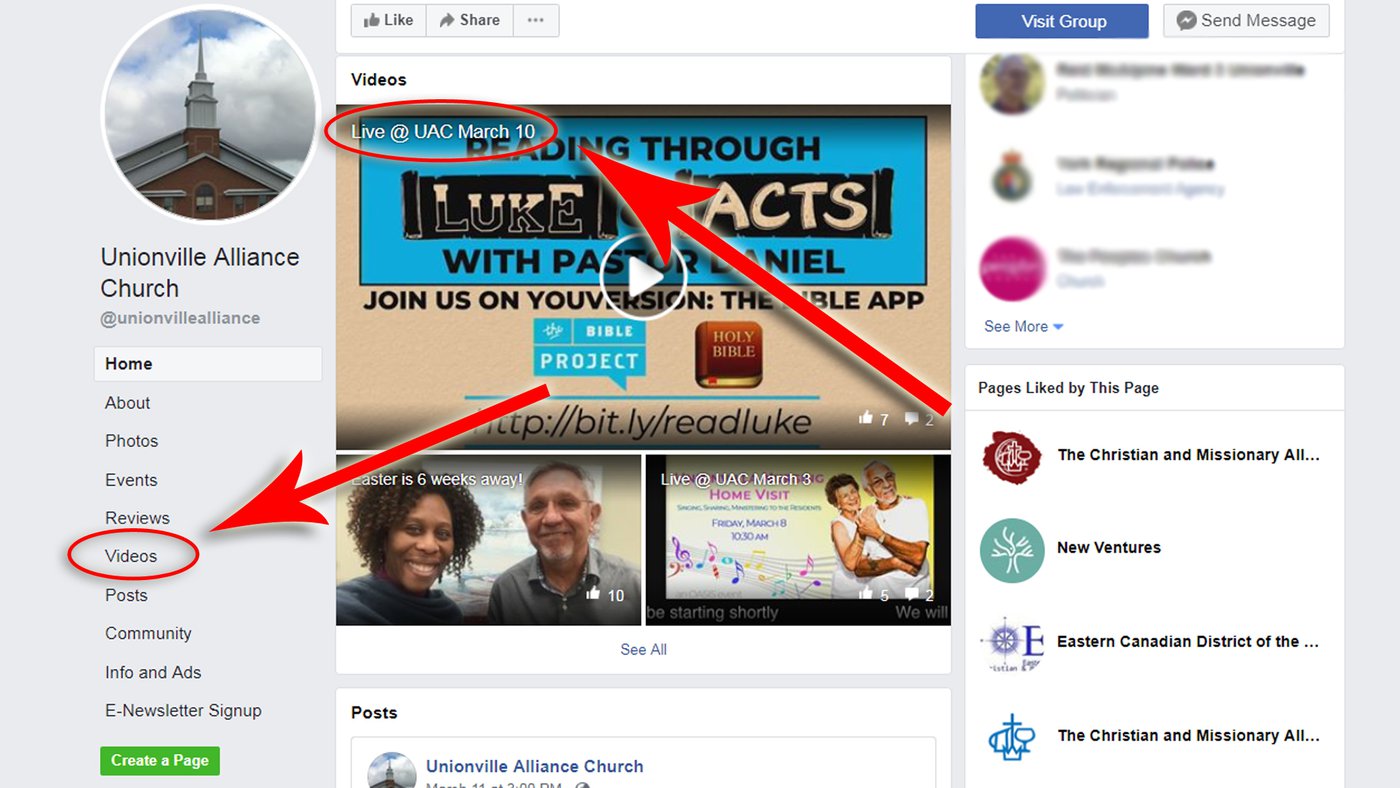 5 - And you're set! The live video will automatically start playing Sunday at 10 am.
We're glad that you are able to join us no matter where you are.