Land Acknowledgement
We acknowledge that Unionville Alliance Church is located on the traditional territories of Haudenosaunee, (Ha-du-no-show-nee) Huron- Wendat, Anishnabeg, (A-neesha-na-bay) Seneca, Chippewa, and the Mississaugas of the Credit peoples.
THE EARLY YEARS
We come from humble roots. Over 75 years ago, God cast the vision for a church in Unionville, Ontario into the heart of a young Scottish woman living in the area. She began to pray for the church that did not yet exist, but after 25 years of praying faithfully, a small church was founded. During those early years, the founding fathers met in some rather untraditional locales - like the Veteran's Hall, where they had to clean up the dirty ashtrays and beer bottles still strewn about from the night before. But this small, community-based church slowly began to grow, drawing more and more people to its doors.
From the very beginning, the church leaders had a vision for a larger community-directed ministry. Their desire to touch the lives of young people in the community led to a successful bus ministry that drew in over 300 kids from the surrounding area. But there was a longing to meet the needs of the kids' parents, too.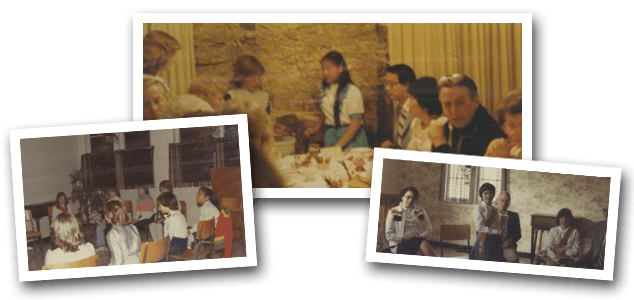 BUILT ON MAIN STREET
In 1953, a new church building was completed on 243 Main Street, Unionville. Originally called the Unionville Gospel Centre, this church soon joined the Christian & Missionary Alliance in Canada. It was an exciting time as many seekers and new believers began to come. Home Bible study groups were organized to help new believers grow in their faith.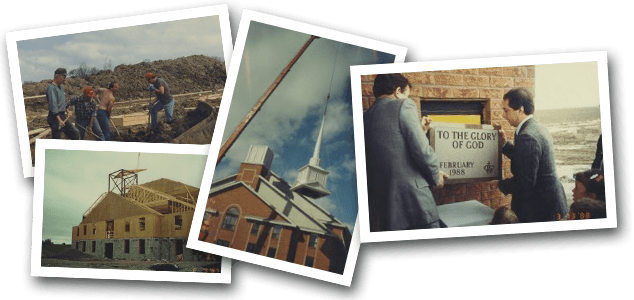 NEW BEGINNINGS
Eventually, the building could no longer contain the needs of this growing congregation. The property on Main Street was sold and a parcel of land on Sixteenth Avenue was bought. The congregation entered into an incredible time of waiting on God as they met in Unionville Public School. It would take many miracles to provide the finances and workforce needed to build a new facility. However, the hearts of the people were stirred.
Finally, on December 20, 1987, after a tremendous display of teamwork and dedication, the doors of Unionville Alliance Church on Sixteenth Avenue. were opened for the first time.
Each new chapter in our journey has brought fresh focus and direction. Yet throughout the years, our vision has remained the same — to nourish a growing community of believers into authentic relationships with Jesus Christ. Because we've discovered that with God, there is no limit to the awesome opportunity — to seek people far from God in our community and beyond... and help them find their way home to the Father.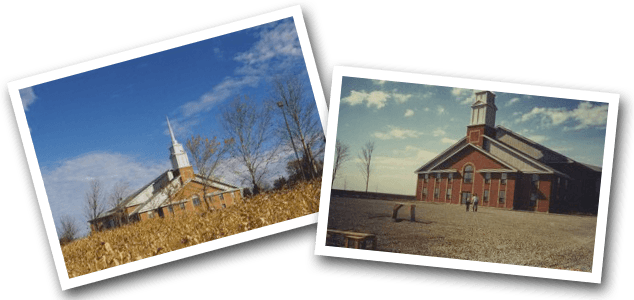 NO LOOKING BACK
Unionville Alliance Church has been a stalwart in the community, but the landscapes are a far cry from the farmlands in which the building was raised. Now, we living on a bustling street surrounded by an ever expanding residential neighbourhood. Even though the view looks different, we still see a rich harvest.