2023 UPDATE: 2,438 total OCC shoeboxes collected here at Unionville Alliance!
Huge thank you to coordinators Naomi & Rhys, and the many, many volunteers of all-ages for making this year's collection a success!
Thank you again to all the individuals, churches and community organizations who brought their filled shoeboxes or packed one on site.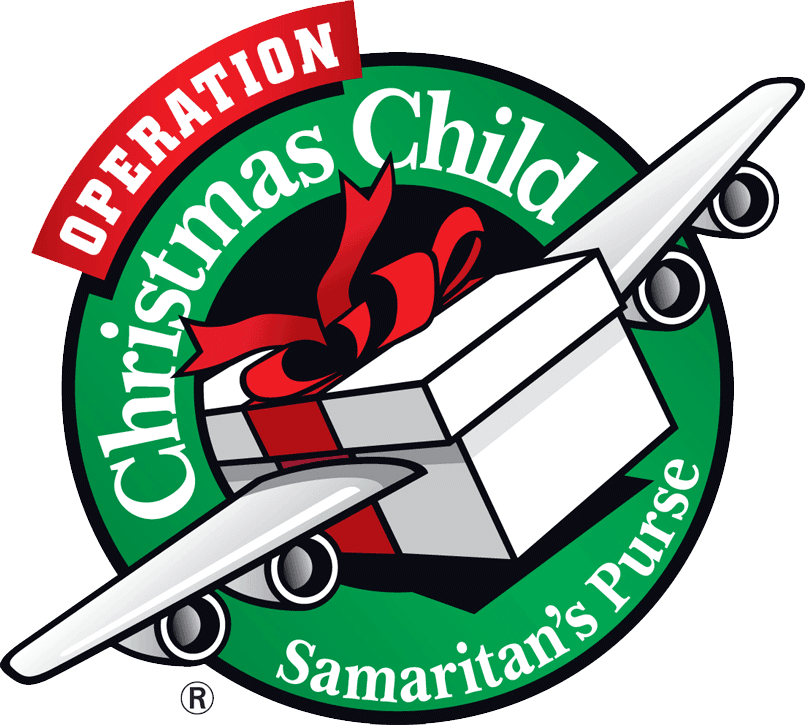 Unionville Alliance Church invites you to join in the mission of Operation Christmas Child, a journey of delivering tangible expressions of God's love to children facing adversity across the globe. Through your compassionate gesture of packing a shoebox with toys, school essentials, and personal care items, we unite with local churches worldwide, spreading the joyous message of Jesus Christ and fostering a ripple of positive change in communities.
After receiving a shoebox gift, children have the opportunity to enroll in The Greatest Journey, a dynamic, FREE, 12 week discipleship program guiding them through what it means to faithfully follow Jesus Christ. The $10 donation per box helps with the shipping costs and the purchase of Bibles and resources to run The Greatest Journey.
---
PACK A SHOEBOX

Collect an empty shoebox on Sunday mornings, fill it with toys, school supplies, and more. Return your packed shoebox during the collection week.

This year we are packing boxes online along with in person. With just a few clicks I can choose gifts to fill my shoeboxes so the OCC team can pack, ship, and distribute each one to a child in need.
WHERE DOES MY SHOEBOX GO?
Your shoebox gets sent to children in desperate situations all over the world. With the online option, you will have the option to track your shoebox and Operation Christmas Child will email you with updates, letting you know which country your shoebox will be sent to, and what impact it will have on the children there, their country, and how the Gospel message spreads.
---
WE ARE THE CENTRAL DROP OFF LOCATION FOR OUR REGION

We will be collecting shoeboxes from other churches and organizations and packing them into large cartons during collection week. After that, we will be loading them into a big truck to be shipped to children all around the world.
Note: If you're a church looking for shoeboxes/flyers, please order directly from Operation Christmas Child for free for future years. and we have a limited supply still on hand for groups to pick-up here at Unionville Alliance Church during Office Hours, Monday - Thursday, 8:30 AM - 4:30 PM. Call the office at (905) 477-1104x0 to arrange.
If you have any questions, please contact our co-coordinators, Naomi & Rhys Foy, via email rhys.naomi2022@gmail.com
Dropping Off your shoeboxes
Once you have packed your shoebox(es), please drop them off during the times below:
Sunday, November 12th
9 AM - 12 PM
Monday, November 13th
6 PM - 8 PM
Tuesday, November 14th
9 AM - 12 PM
6 PM - 8 PM
Wednesday, November 15th
9 AM - 12 PM
Thursday, November 16th
CLOSED
(But you can drop-off at the office if smaller quantities)
Friday November 17th
9 AM - 12 PM
6 PM - 8 PM
(Note: Saturday November 18th is truck-loading day, so please check out other drop-off locations if you have shoeboxes still)
VOLUNTEER FOR NATIONAL COLLECTION WEEK
Collection Week is impossible without volunteers like you! Churches and people from all over the region will be dropping off their shoeboxes and it's up to us to pack them into large cartons for transport.
If you have any questions, co-coordinators, Naomi & Rhys Foy, via email rhys.naomi2022@gmail.com
THANK YOU FOR YOUR GENEROSITY!