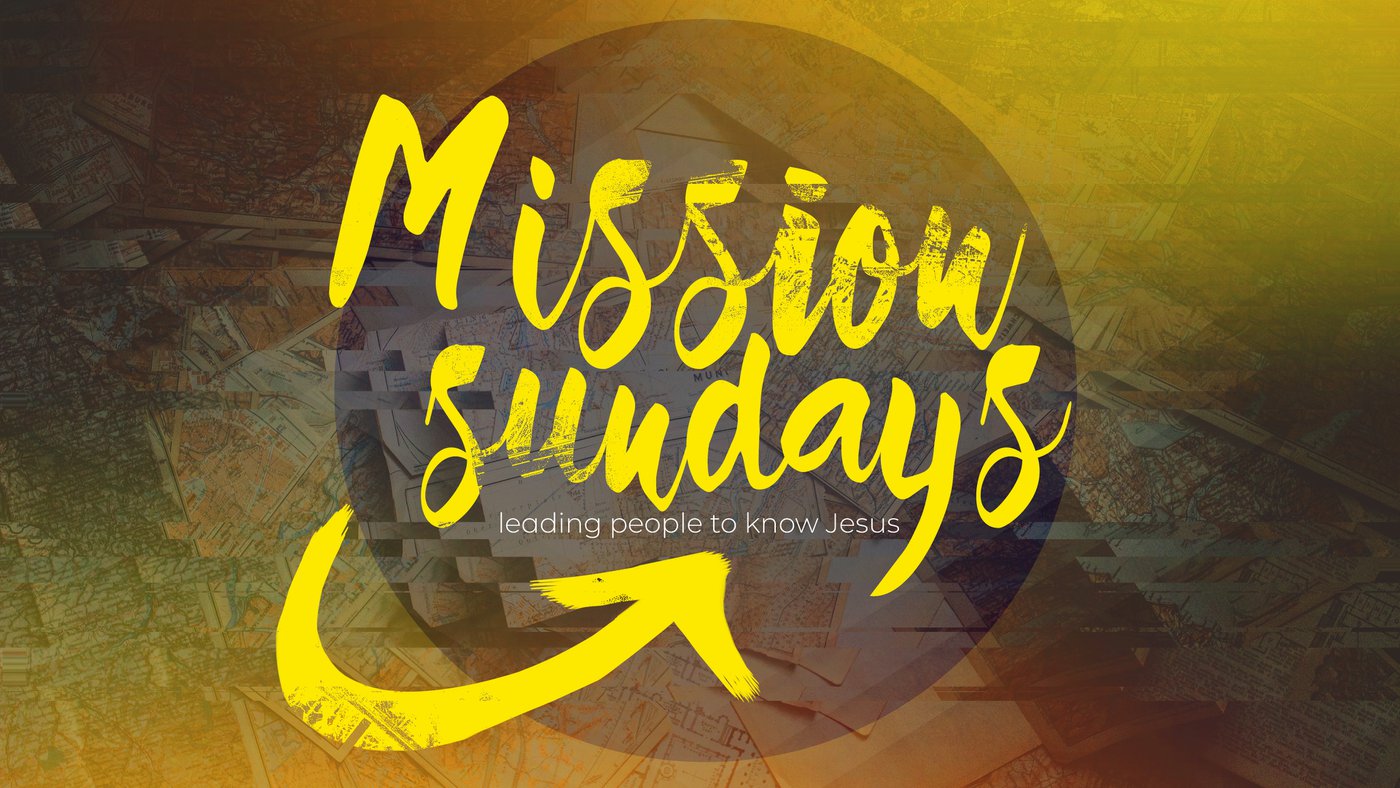 At Unionville Alliance Church, we strive to be mission-focused people. We would love to see our reach expand both locally and globally for God's kingdom purposes. In order to do that, we need to increase our awareness of what missions are going on around us. What are missionaries doing? What are their goals? How can we support them (practically, spiritually, or financially)? How can we embrace God's mission in our own lives?
We are dedicating one Sunday, every two months, where we can be mission-focused the whole day. We will have a special guest speaker during the Sunday morning service at 10 am, and then later in the evening there will be a special, more interactive event.
UPCOMING MISSION SUNDAYS:
Sunday, September 19, 2021
Morning Service @ 10 am
We have invited Gerald Hogenbirk, to speak about "Defining Moments: Conversations with Jesus". Fear to serve Jesus Christ can grip our hearts. But Jesus says that we should take courage and not be afraid. If you enter into this conversation with him you'll see what amazing things He does. Hear the inspiring stories of those who took courage and the wonderful things that happened!
Gerald Hogenbirk and his wife, Dorothy have been working with the Alliance for 40 years. After pastoring in Surrey Alliance Church, they were commissioned to work in the Ivory Coast and Burkina Faso, West Africa. For 12 years they were involved in church planting and theological education. They were redeployed to lead the team in Central Europe and then for 19 years Gerald and Dorothy served as Regional Developers for the work and workers of the Silk Road in Europe, the Middle East and Central Asia. They have 3 married sons and 8 grandchildren. They are passionate to thrill others with the greatness of God and help them catch a glimpse of what He is doing in the world and join in the great privilege of making Jesus known to the nations.
Evening Service @ 6 pm
In-person and on Zoom
Was it worth it all? Continue the discussion with Gerald as he delves deeper into the Sunday morning topic of defining moments.
Kids' Program (in-person ONLY):
Your kids' will have the opportunity to pack the toiletry packages for our Kids Mission Project for Master's Pantry. We've been working hard to gather the donations all summer, and now is the time to put it all together! The kids will also be planting seeds, which is an extension of what they have been learning about Wisdom (Dig Deep) in August.
To attend in-person register here.
To join the Zoom call:
Meeting ID: 821 1293 6870
Passcode: mission
---
Sunday, November 21, 2021